Norcenni Girasole VillageFigline (FI)
09 October 2021
10 October 2021
10 October 2021
Run Like Hell Price Changes 1st of October
Informations
INFERNO MUD 2021 : Third and last race of Inferno Series 2021 at Norcenni Girasole Village - Figline Valdarno (FI) for a truly diabolical weekend: lots of news from Inferno!
PROGRAMME
Saturday 9th October
10 am acceptance opening Inferno KIDS
11 am INFERNO KIDS
2 pm INFERNO SPRINT 400 m
6 pm awards ceremony
6.30 pm aperitif
8 pm dinner INFERNO
Sunday 10th October
8.15 am acceptance opening
10 am INFERNO MUD LONG 12 KM
1.30 pm award ceremony
2.30 pm INFERNO SHORT OPEN 7 KM
3 pm INFERNO SHORT TEAM PRO 7 KM (followed by INFERNO SHORT TEAM OPEN 7 KM)
5 pm award ceremony then aperitif
Saturday 9 October 2021:
INFERNO SPRINT is a 400 mt OCR with about 12 obstacles. The rules are those of the Sprint League circuit, i.e. three attempts per obstacle and time penalty for obstacles not passed.
Participation is possible from 12 years of age.
BACK TO INFERNO KIDS!
If regulations and the epidemiological and health situation allow it, INFERNO KIDS will also be back on Saturday for our little devils and she-devils aged 3 to 12, accompanied by their parents. This is a non-competitive race, but one that will remain in your children's dreams for a long time to come. On the course and on the obstacles we will ask, as usual, for the presence of the athletes and teams taking part in the FIOCR Championship, so that for one day they can become children again and help little obstacle runners to grow up. Times and costs to be defined. The proceeds, i.e. every single euro of the registration so far and in all these years since 2015, has always gone to charity.
Sunday 10 October 2021:
INFERNO MUD LONG 12 km starting in the morning, two categories open for the same 12 KM course: the competitive PRO and the open OPEN category.
INFERNO MUD SHORT 7 km with start in the early afternoon, open the non-competitive OPEN category. This distance is dedicated to the restart and to those who want to start again without worries. Only for OPEN, completely designed for those who run to feel good, do better and test themselves with the diabolical obstacles. On the approx. 6\7km course you will find a suitable number of obstacles that will put you to the test.
You can try the obstacles as many times as you like, you can even avoid them if they bother you, and we will be waiting for you at the finish line with a big smile. You will also be able to help you overcome each obstacle with friends and other participants (this may vary depending on the covid regulations in force at the time of the race).
INFERNO SHORT TEAM 7 km brand new TEAM competition, open for entries in both PRO and OPEN categories.
The teams will consist of three members, who will start and finish together (within 60") facing together the special obstacles, which will not be overcome alone. Therefore, it is not a relay race, but a team race, like a real team that helps each other to overcome any difficulty.
Teams can have any sexual composition possible and imaginable, we are open to all possibilities and Lucifer will adapt the rankings accordingly. It will be possible to change a team member until the end of September.
It will be possible to register on race day on site.
!!! UPDATE
Following the publication on 20 August 2021 of the new guidelines for Sporting Events (SPORT GUIDELINES), participants are also required to have a GREENPASS or a negative swab taken within the previous 48 hours, which must be shown at check-in.
Failure to present the above will result in the participant not being allowed to take part in the race, in which case there will be no refund of the participation fee. Change of ownership or transfer to another race may be requested under the terms described in the regulations.
It is not necessary to have a GreenPass or pad to enter the Norcenni Girasole Village (click here to book with the discount code) as it is an accommodation facility.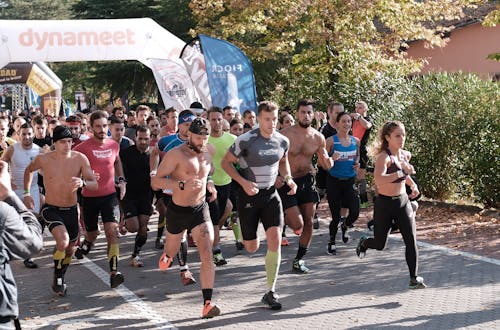 "Abandon all hope, ye who enter here!"
Location
The Mud edition of INFERNO will be hosted at the Norcenni Girasole Village, in Figline Valdarno in the province of Florence, immersed in the Tuscan countryside, among the Chianti hills.
The village is the perfect synthesis between sport and relaxation. Staying here allows you to stay in contact with nature and live in freedom without giving up the comforts offered by the village.
Norcenni Girasole Village can accommodate in mobile homes, bungalows, brick houses, rooms and apartments in Tuscan style, pitches for tent use, campers and caravans.
Discover all the promotions reserved for the devils who will participate in INFERNO MUD 2021
Services
The following services are available to all
Hai ancora dubbi?
Contattaci per qualsiasi richiesta