Inferno Camps in italy
The INFERNO training camp are structures present on the national territory able to prepare the participants to cross each Inferno race.
They are managed by coaches prepared and trained by the Italian OCR Federation.
The structure of each field varies, but the common passion remains to enable you to overcome every obstacle and overcome every challenge. With a smile.
Happiness is beyond the obstacle ...


INFERNO TRAINING CAMP SARONNO
The Saronno Inferno Camp is located inside the Sporting Club Saronno, in Via Garcia Lorca.
The courses are managed by Resident Coaches of the Italian Federation of OCR Stefano Bianchi and Diego Francesco Bonelli.
Inferno Training Camp hosts the activities of many teams and other companies in the world OCR, mudrun and Spartan Race.

Inferno Training Camp is available to all those who want to have fun with obstacles, improve their technique or simply spend a couple of hours outdoors

The reservation can be made exclusively by e-mail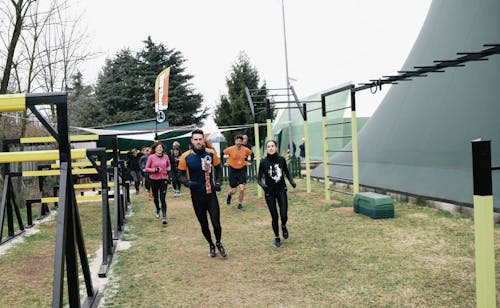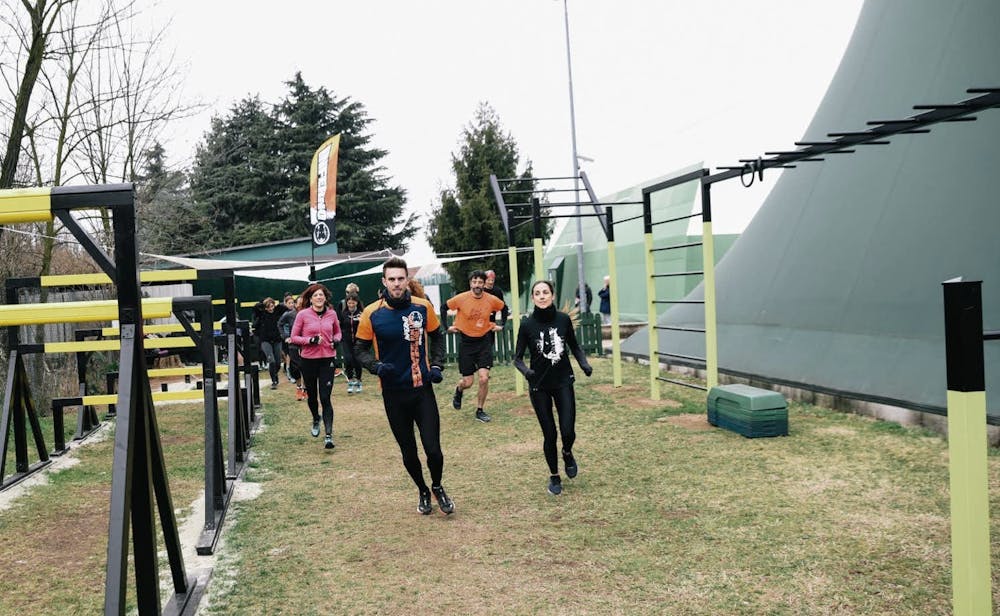 INFERNO TRAINING CAMP ROMA
Inferno Training Camp Roma is in Rome, Via Laurentina, 1536.
CSEN membership is compulsory, if you are not a member you will need to apply for membership before attending the training for insurance cover.
Lesson cost 11€ ASD membership cost 35€ per year,
You will train in a fully equipped field, 5000sqm of outdoor space and 500sqm indoor. Indoor parking, changing rooms with hot showers, refreshment area.
For spectators, young and old, there is the possibility of other training activities and more.
For information and contacts: romaocrasd@gmail.com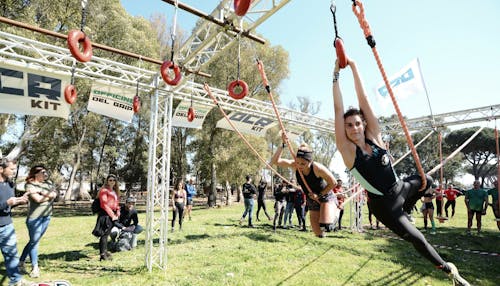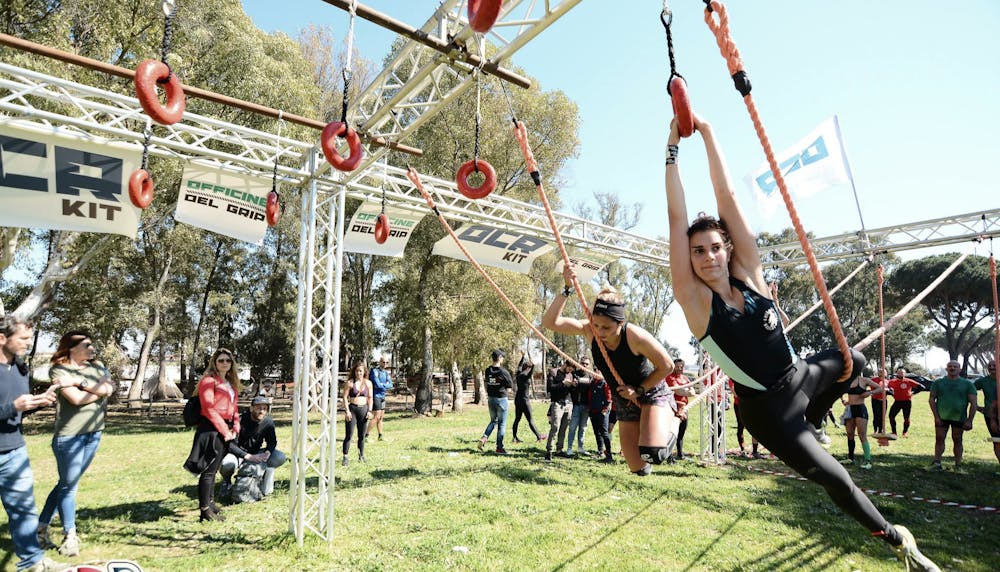 INFERNO TRAINING CAMP TORINO
The Turin INFERNO Camp is located in Caprie.

The courses are managed by the Resident Coach of the Italian Federation OCR Andrea Siccardi.

Inferno Training Camp TORINO hosts the activities of many teams and other realities of the OCR, mudrun and obstacle races. Inferno Training Camp is available to all those who want to have fun with obstacles, improve their technique or simply spend a couple of hours of outdoor fitness.
For reservations contact directly the coach Andrea Siccardi
📩coach.siccardi@gmail.com
📞 Coach Andrea 393 7070 999
Address: La Sosta Climb Café - Via Sacra di S. Michele, 3, 10040 Caprie (TO)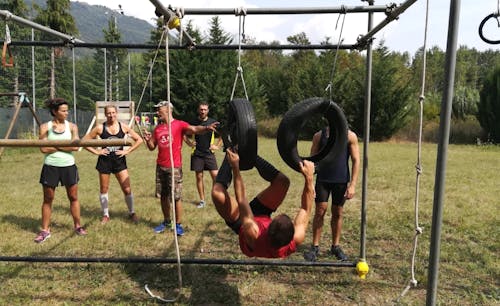 INFERNO TRAINING CAMP BOLOGNA
From the collaboration between Inferno and Around The Wod OCR Pontevecchio Bologna also arrives in Bologna Inferno Training Camp! A diabolical OCR training open to everyone!

The coaches will help you and will find with you the best way to scale or increase the level of difficulty, depending on the level of preparation.
There is the possibility of changing and showering

RESERVATION IS MANDATORY
📩 ocr@pontevecchiobologna.it
📞 Coach Alessandro 3294468647
📞 Coach Riccardo 3290401247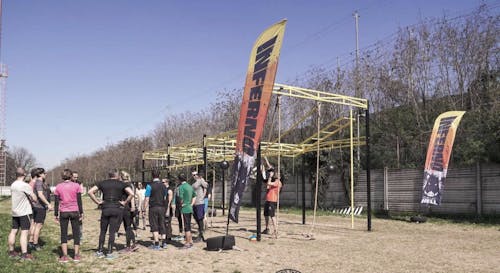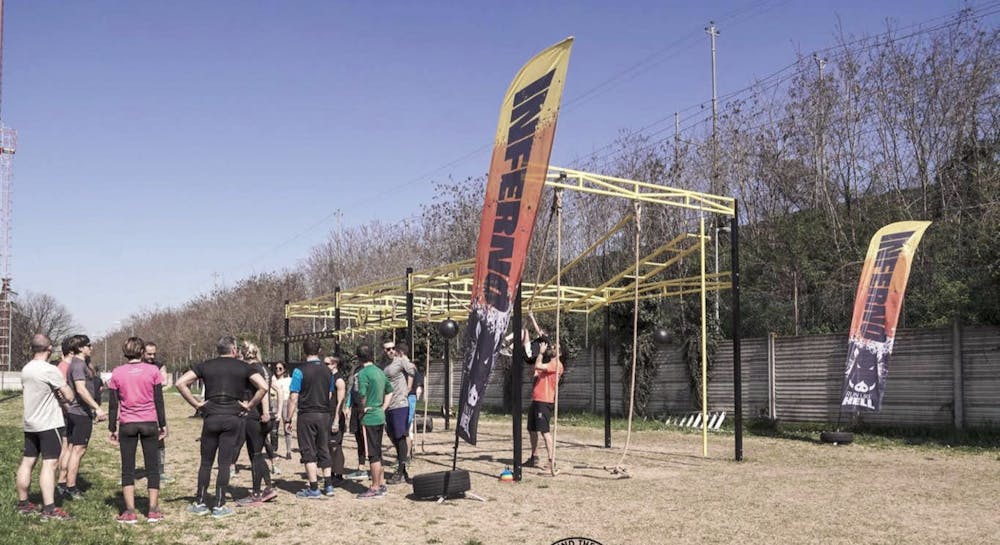 INFERNO TRAINING CAMP CASALECCHIO
Inferno Camp Casalecchio was born from the collaboration between the Polisportiva Giovanni Masi and the Around the WOD Pontevecchio and Inferno Team.
Within the 700 square meters of the field you will find all the obstacles you need to prepare here for an OCR competition: 12 meters of multirig, walls of all heights, balances, ropes and much more.
FIOCR certified coaches Fabio and Fulvio will teach you all the tricks of the trade.
There will be a changing room with showers inside the gym near to the pitch.

For information and contacts:
masiocrcamp@gmail.com
Coach Fulvio: 3423507261
Coach Fabio: 3495237877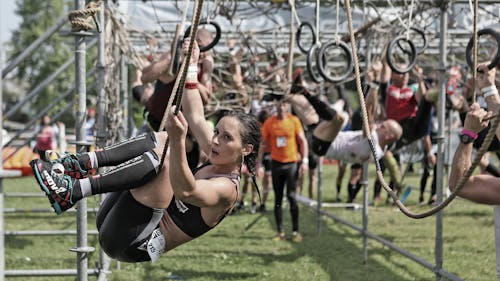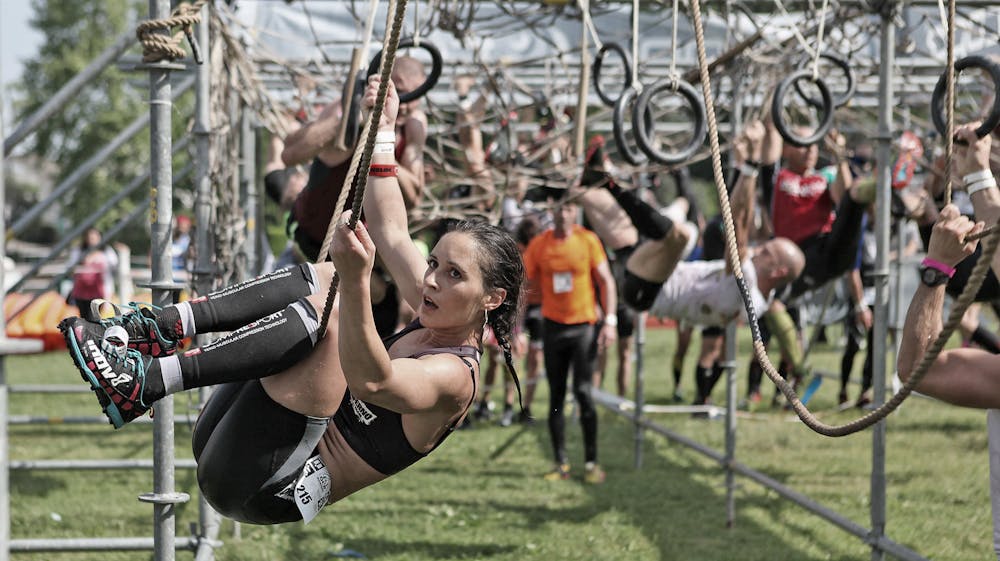 INFERNO TRAINING CAMP SEGRATE
Next to the Hangar Sport Community sports facility, in Segrate, not far away from Milan, in the "sports laboratory" of HANGAR Sport Community, the OCR HANGAR CAMP 365 takes shape from the interaction between Motor Sciences and sports experience.
An outdoor space of 700 square meters full of obstacles to train in safety, intended for "warriors" who already compete in OCR competitions and for all those approaching this revolutionary discipline for the first time.
The activities are organized and managed by the Coach, Athletic Trainer Alex Bonaita.
The trainings / courses are open to various age groups from 6 to 10 years, from 11 to 14 years and from 15 and more.
For info and reservations:
web and mail: www.hangarsegrate.com/ocr info@hangarsegrate.com
Facebook: Hangar Sport Community, OCR HANGAR CAMP365; IG #hangarsportcommunity
Coach: Alex Bonaita 3393102706 alexbonaita13@gmail.com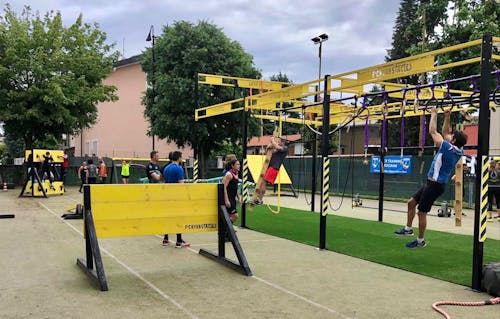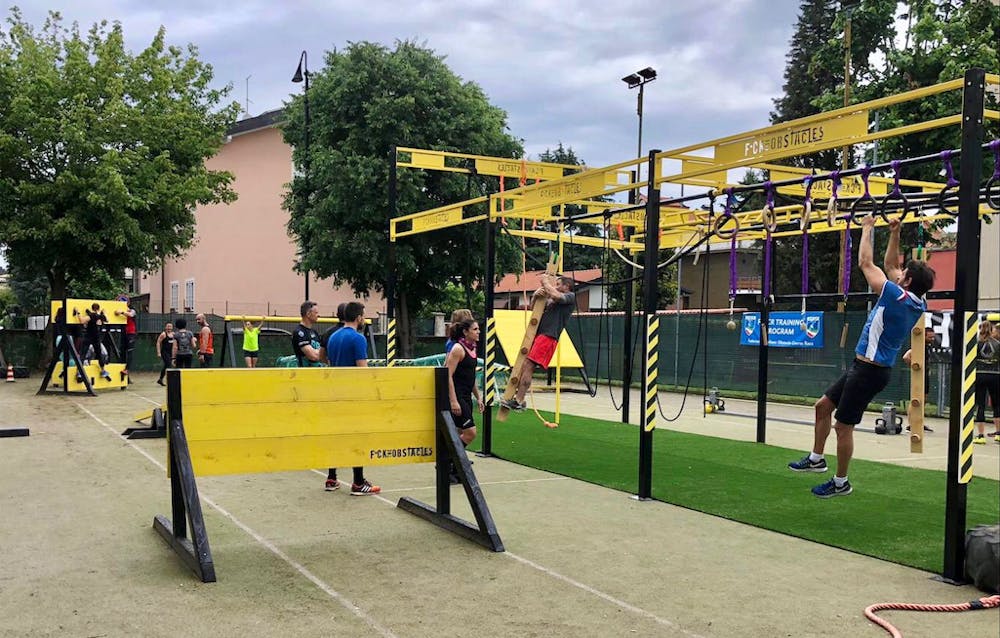 INFERNO TRAINING CAMP MODICA
Located in a multidisciplinary sports centre in the Sicilian countryside is the Csf14 Modica OCR course, a team that has been in the Italian and foreign OCR world for eight years.

Formed by a group of friends who share a passion for running and hurdles, it has around 32 different types of hurdles, always in step with the latest innovations in modern OCR.

Monkey, Twister, Numchack, grips, wheels, peg board, hamster lianas, Kratos, slike line, hooks, stalactites, tyrolean, inverted and vertical walls, rings... are just some of the obstacles you can find here.

Adjacent to a box where winter athletic training is possible and more, this is our corner of happiness to share with anyone who wants to.
The activities are organised and managed by Coach Fede Francesco and his staff of Ocr enthusiasts.

For info and bookings:
Facebook& Instagram : ASD CSF14 Modica
Coach: Fede Francesco 3933895597
Email: csf14modica@gmail.com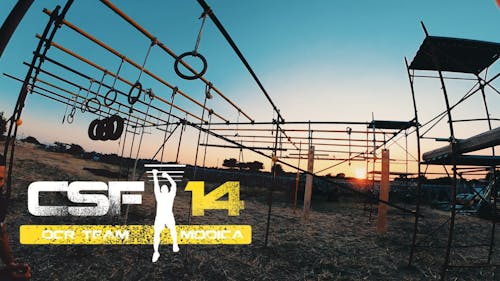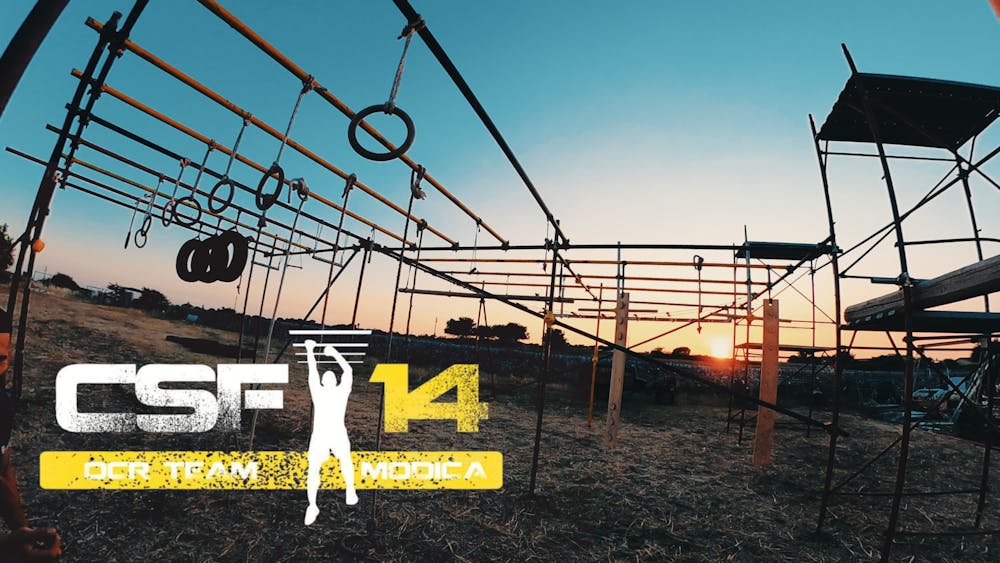 INFERNO TRAINING CAMP BRANDIZZO
The Action Team Camp is located in the Action Team Gym in Via Prati Neivati, 10 in Brandizzo, in the province of Turin.

The OCR courses are run by the three instructors of the Italian OCR federation, Ilaria Pederiva, Simone Barbiere and Marco Ferro, who are always ready to help you with your training, whatever your level.

Course times:
-Monday 18:30 adult ocr course
-Wednesday 17:00 ocr kids course
-Wednesday 19:30 adult ocr course

It is also possible to train on your own by booking in advance.

For information and bookings
whatsapp: 0119137239
email: actionteamgym@gmail.com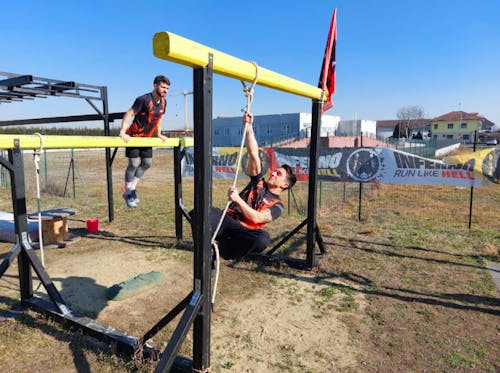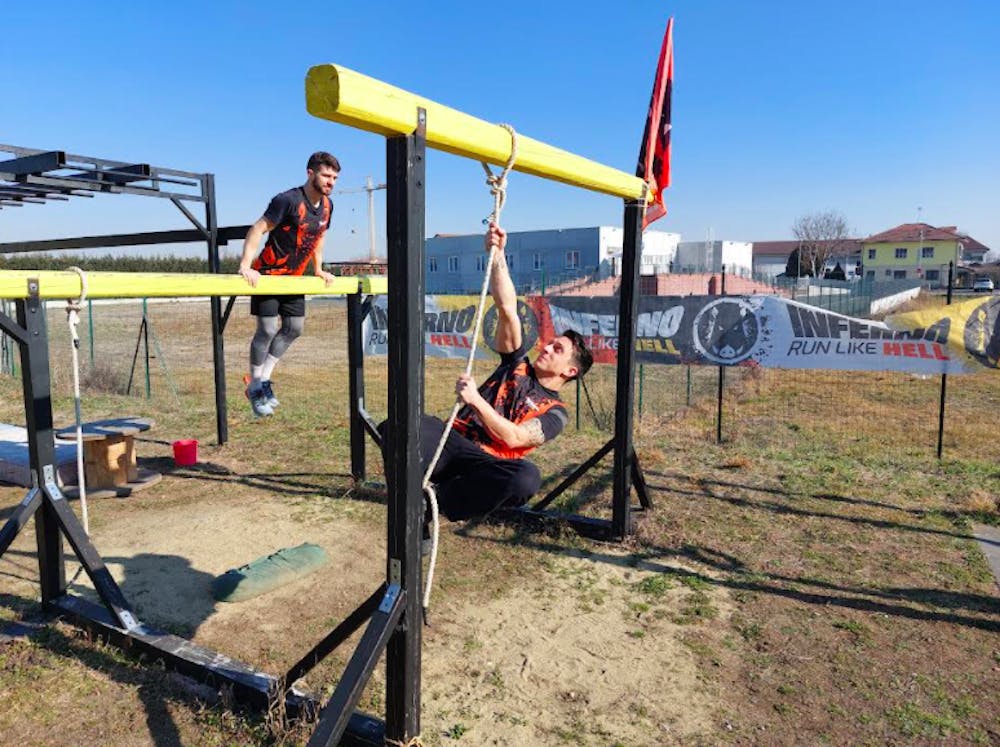 INFERNO TRAINING CAMP FIRENZE OCR
Firenze OCR Camp is located inside the historic Florentia Sporting Club, in Vicolo del Cionfo 4a, in the heart of Florence.
It can be easily reached by car, bus and even by train (10 minutes on foot).
The camp covers an area of over 3000 square metres, currently has 21 obstacles and is completely fenced off.
The courses are held by FIOCR instructor Mari Vona, and it is possible to follow the courses or attend the field during free training hours.
Firenze OCR camp is available to all those who want to put themselves to the test, overcome their limits, improve their technique and also for athletes who want to undertake a competitive course in this sport.
A medical certificate and ASI membership are compulsory at the time of enrolment.
Other services included
- bar
- changing rooms and showers
- large free car park
Contact details:
Instagram -> @firenzeocr
Facebook -> Firenze OCR
Mail -> firenzeocr@gmail.com
Phone -> Jacopo Pelusi +39 3205657658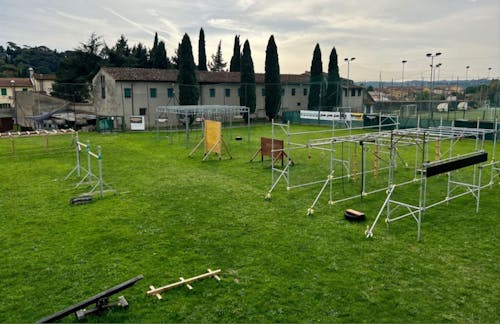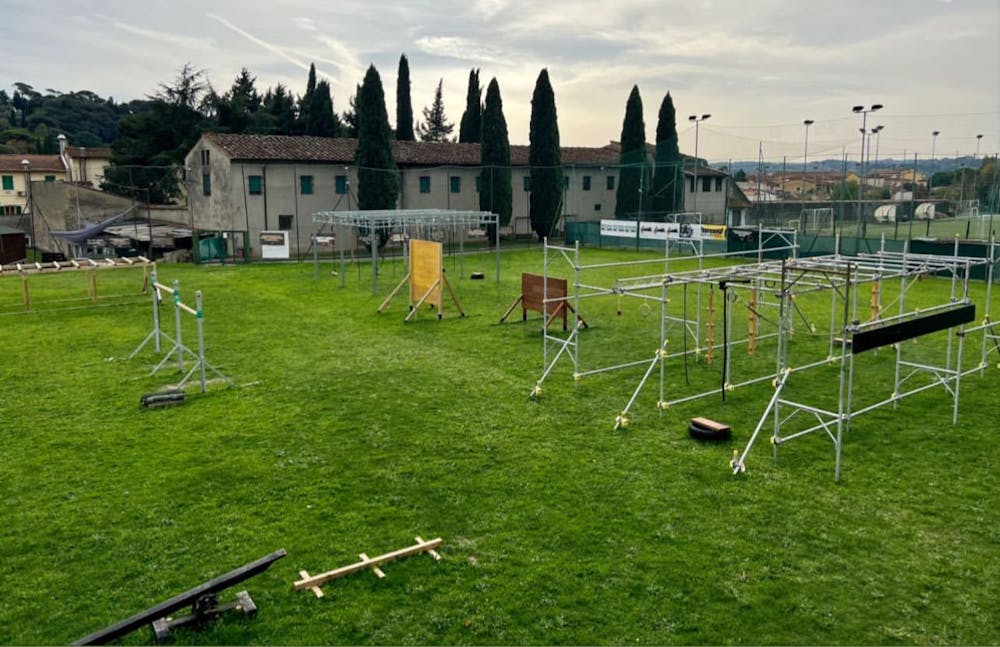 INFERNO TRAINING CAMP VALBORMIDA
Valbormida OCR Stadion was born from the collaboration with ASD Project Ephebatos and is located in Millesimo (SV), in the heart of Valbormida.
In an area of 600m² you will find the best obstacles of the major OCR competitions; a green context with ample parking, picnic area, barbecue and changing rooms.
Coaches will guide you, teaching you how to tackle the obstacles and thus increasing the level of difficulty of your training sessions.
Personalised training for all age groups, from 4 to 70.
For information and contacts:
Loc.Acquafredda Millesimo (Savona)
Facebook: ASD project Ephebatos
Instagram: Project_Ephebatos_Topteam
Mail: infoprojectephebatos@gmail.com

Coach Fabio +39 3400023981
Coach Thomas +39 3334985993