03 February 2023
New collaboration with SMMASH: Lucifer does a lot of tricks, but this time he really topped himself....
WELCOME TO 2023 ... it's going to be a year of fire and flame, starting with the new collaboration with technical partner SMMASH, which will join us through all the INFERNO 2023 races.
The SMMASH brand is a European manufacturer of sportswear for MMA, CROSSFIT, FITNESS, RUNNING, specialising in OCR clothing for individual and corporate customers such as clubs or federations.


European market leader in customised training and competition clothing. A brand with extensive knowledge and experience gained from working with professional sports clubs around the world.
Partner of many of the biggest OCR events in Europe, such as RUNMAGEDDON, XLETIX or the 2019 European Championships. Operating globally, using the knowledge gained, experience and the best technologies and materials, it creates high quality professional OCR products.
This new collaboration with INFERNO has given rise to several projects: TEAM PRO INFERNO will wear the new SMMASH branded TEAM outfit, also by them will be the spectacular jerseys for each INFERNO 2023 race, which will accompany you through all the SNOW, PARK, ALP, MUD stages: latest generation materials, modern fabrics, second skin models, one devil after another, in short. There are also many prizes to be won at each INFERNO stage.
THE NEW INFERNO SNOW 2023 STARTER T-SHIRT IS REALLY CRAZY
only if you take part in the INFERNO race they can it be yours.


Composition: 82% poliester, 18% elastan Grammage: 200 g / m2
IT DOESN'T END UP HERE! Only at INFERNO the possibility of PERSONALISING your race pack T-shirt
With your name, surname, nickname, as long as it's not offensive or vulgar... That's right, for a small surcharge (service cost 8 Euro) you can personalise your INFERNO T-shirt for each race with your name! TILL 3rd APR - LAST CALL for PERSONALIZE!
Fill out the form you can find here, or on each INFERNO race page, pay with SumUp or PayPal and on race day you will find your personalised T-shirt waiting for you in reception with your race package.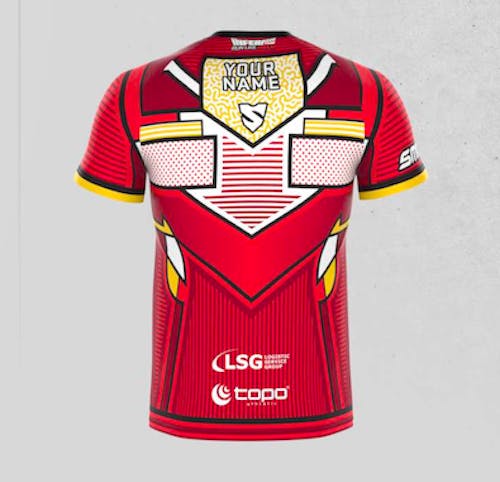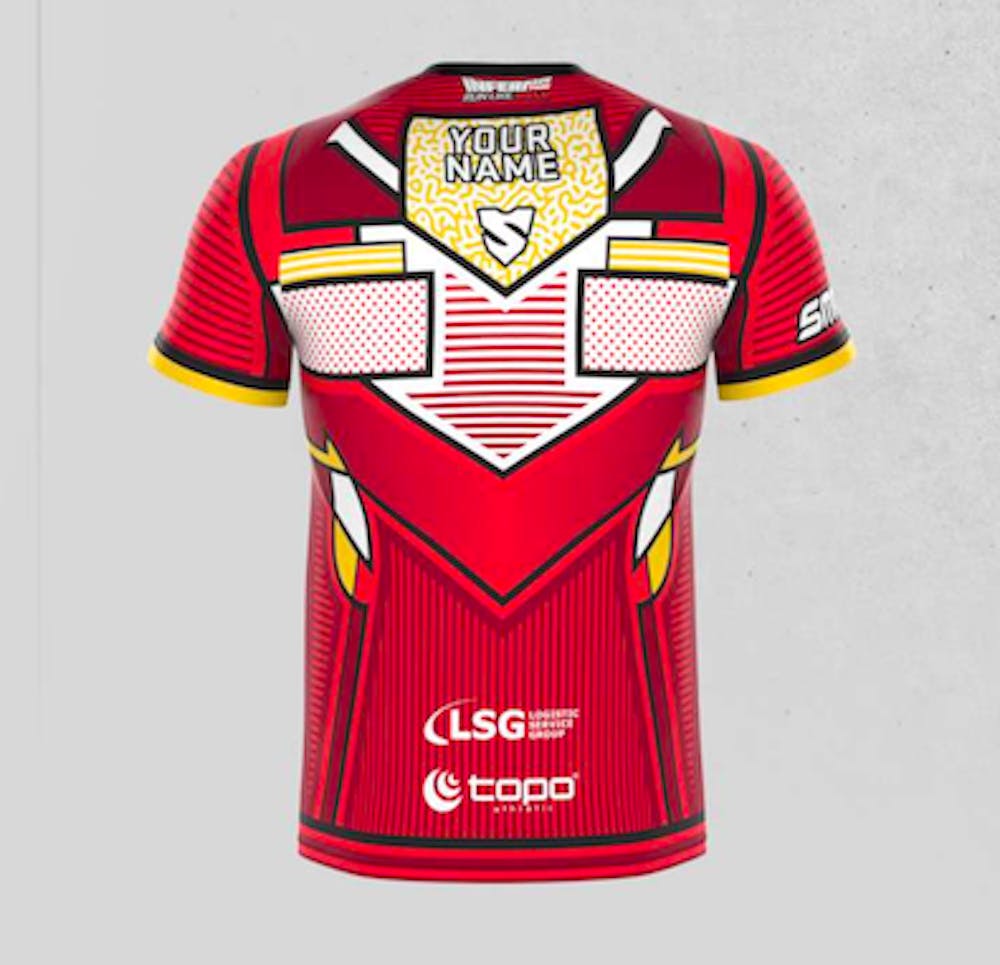 Material features and advantages:
▪ THERMOPERFORMANCE material has specially impregnated fibres that evenly absorb sweat and quickly evaporate moisture even during intensive training or take-off.
The light, breathable material guarantees quick drying even when completely immersed in water.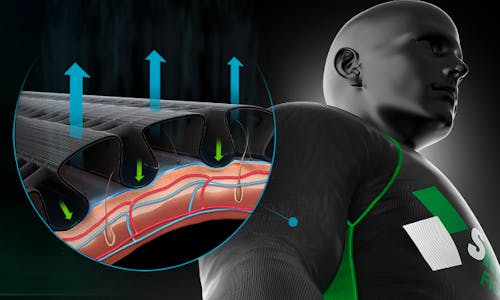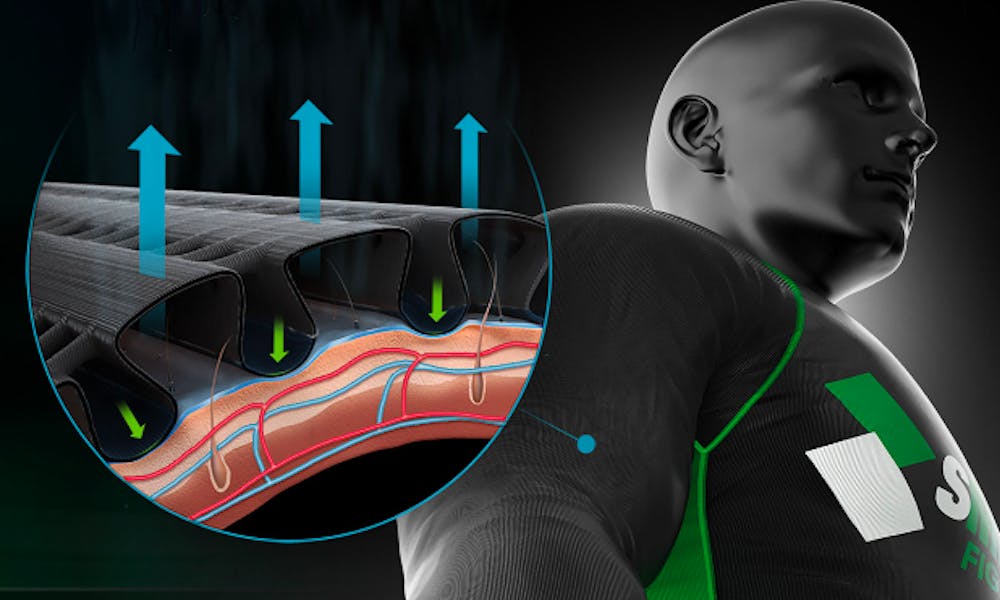 ▪ The textile is dyed using a modern nanoparticle dye sublimation method, thanks to which the colours are abrasion-resistant and 40 per cent more intense than traditional methods.
Practical features and benefits:
▪ SECOND SKIN technology, a special cut created on the basis of a body map and the panel structure of the material, guarantees a perfect fit, unlimited freedom of movement, greater resistance to damage and deformation.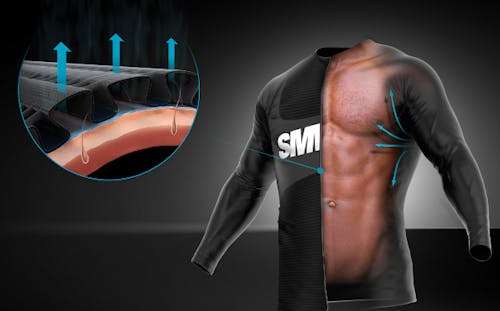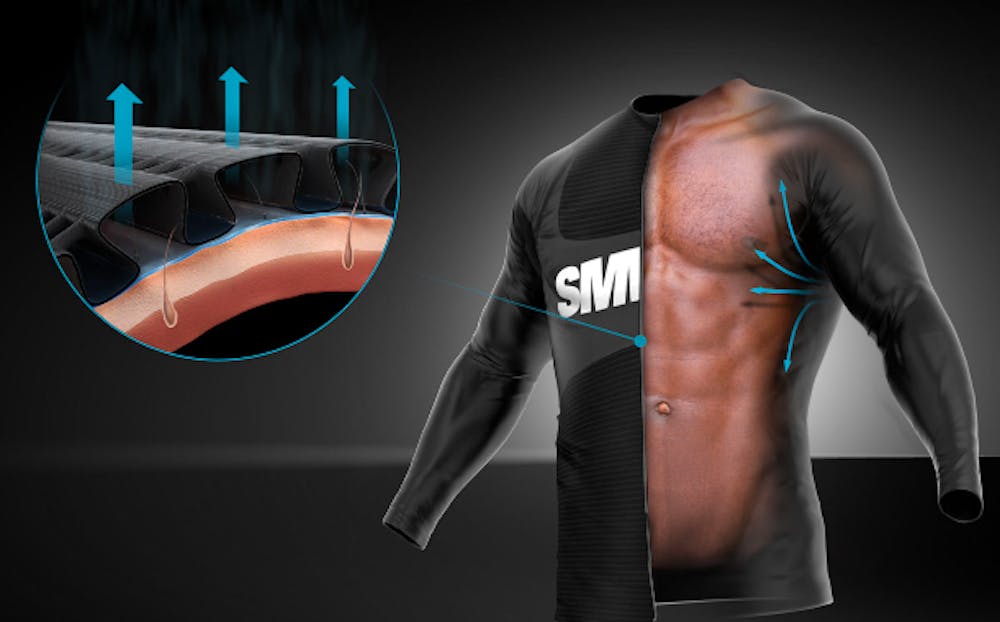 AIRPANEL ventilation zones under the armpits, with a special thermoregulating mesh, help maintain the balance of body heat in high-temperature workouts.
▪ A quadruple reinforced SPIDER'S STEEL seam has been used, which is up to 140% more resistant to abrasion than other fibres.
Hygienic features and benefits:
▪ The fabric contains SILVER IONS fibres with bacteriostatic properties, which effectively eliminate odours.
The environmentally friendly ECO INK does not cause allergies and skin irritations and is safe for children.
Keep your eyes sharp, all of the 4 INFERNO 2023 starter T-shirts are crazy as devil :)